MACH2 Kairos July 2018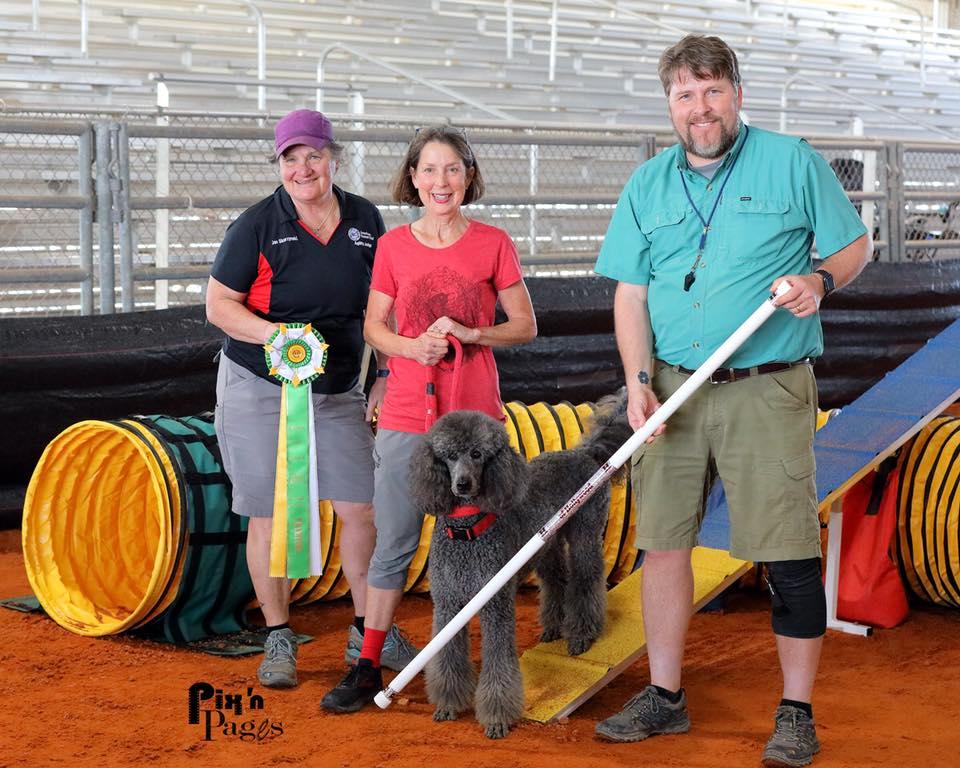 Pach Gusto January 2019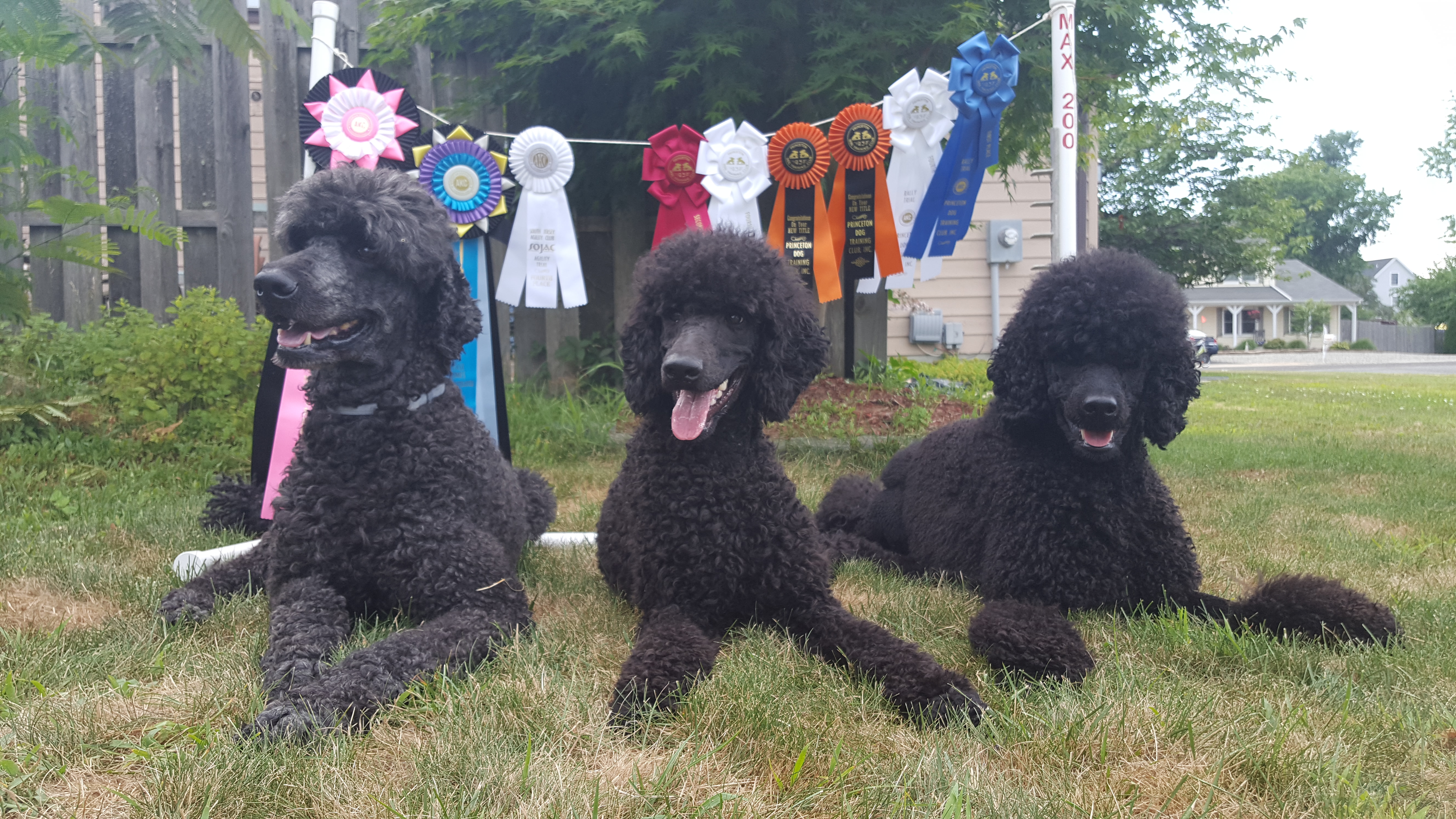 July 2018, what a weekend! Left to right, Kairos MACH2, Shadow, Rally Novice and Krakken Rally Intermediate titles!
---
August 2016 MACH2 Waypoint's First Step Kairos
completed his Master Agility Championship!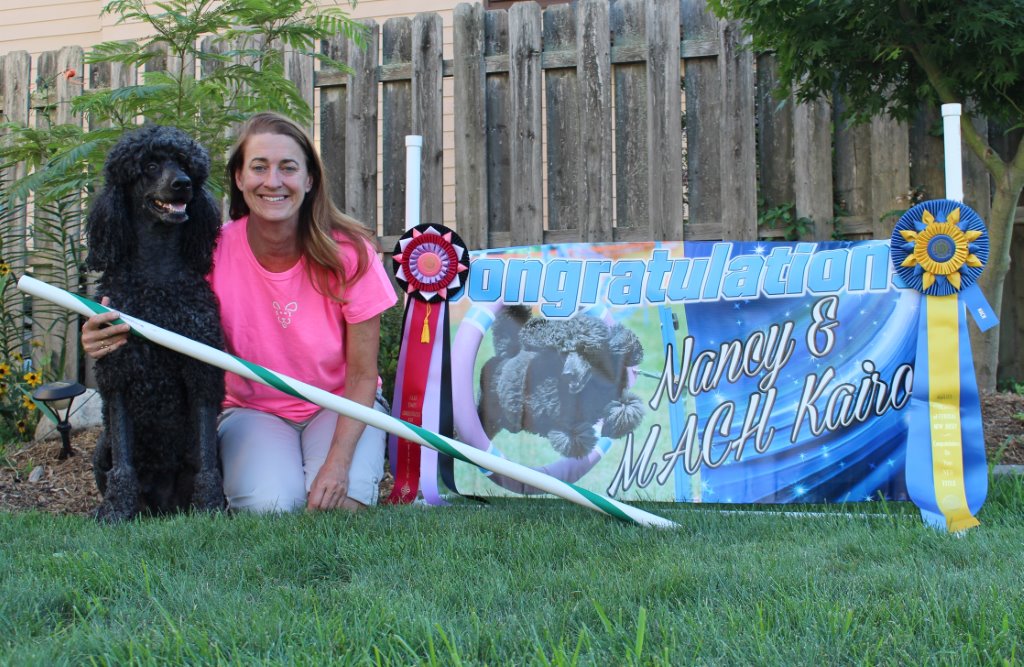 I am so proud to run with this boy. He is a great partner!
---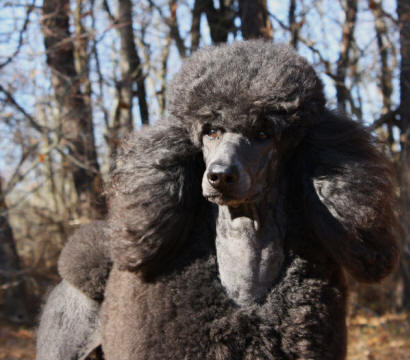 Mitsy
---
AKC National Agility Championships 2016
Kasha finished 13th
and was the
highest scoring standard poodle!

---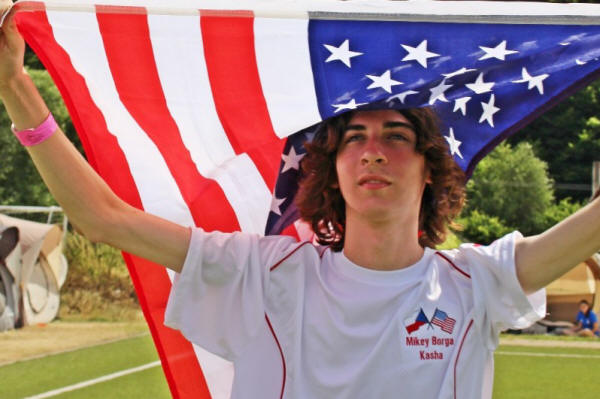 Michael and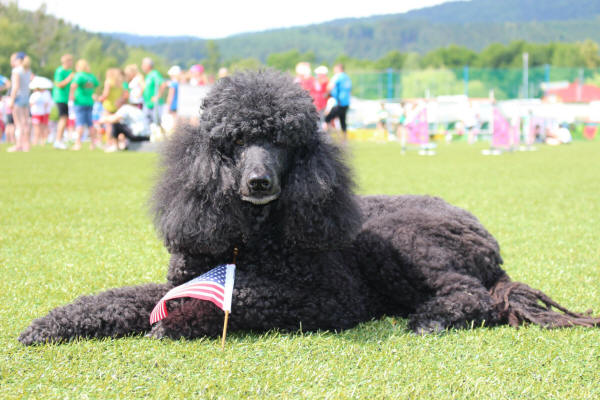 Kasha
from the European Open Junior Championships
Roznov Pod Radhostem, Czech Republic


Wish to Express A huge
"Thank You!"
to all who assisted in making this happen!
---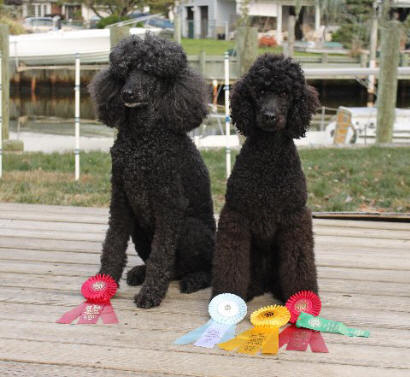 Nova's Excellent Jumpers Title Run October 2015! Click for Video!
---
Waypoint's Step Two Fire It Up, Gusto!
Novice Standard Title
September, 2015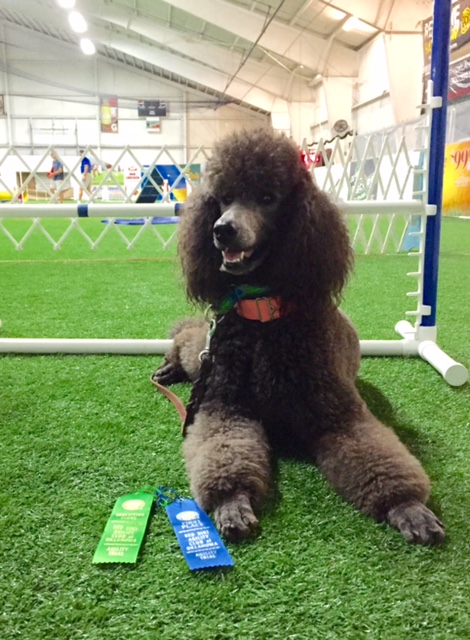 ---
Michael and Kasha were invited to join the European Open Jr. Championship USA Team
Kasha and Mike traveled to the Czech Republic in July 2015 to compete in the European agility tournament and to represent the United States of America, USA.
They are pictured here with the Junior High in trial Agility award that they won at the Poodle Nationals.
---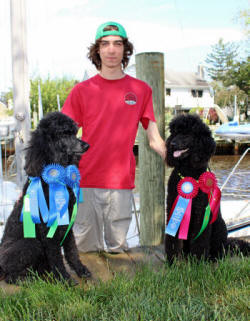 What a weekend for
Michael Borga and Kasha!
3 out of 4 Q's with 3 First Places in Masters!
SuperNova's New Title!
Nova, while not too fond of the heat, got hosed down before her Open Jumpers run and Qualified with a Second place and a new Title ...Waypoints step two Supernova CA, CAA, NA,NAJ, and now OAJ!
---
---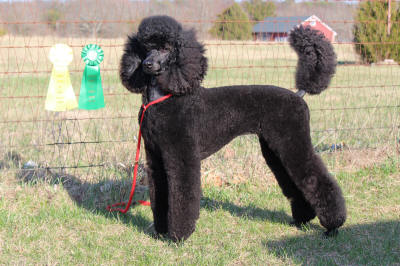 April 2015
Proud to announce
Nova's UKC Grand Championship!
UKC GRCH
Waypoint's Step Two Supernova
CA, CAA, NAJ
---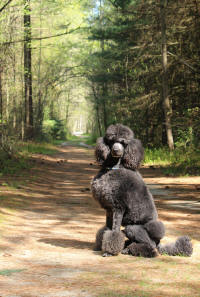 Waypoint's First Step MACH2 Kairos had a
Great Month in April 2015
4/5/15 Masters Bronze Agility Title
4/18/21 Agility Fast Open Title
4/20/15 Double Qualify runs, QQ at PCA
4/21/15 Rally Novice Title
---
Article about Poodle Owner and Photographer: Nancy Borga
in The Poodle Scene Poodle Club of Canada March 2015
Article starts on page 24 ----- PDF File click here to download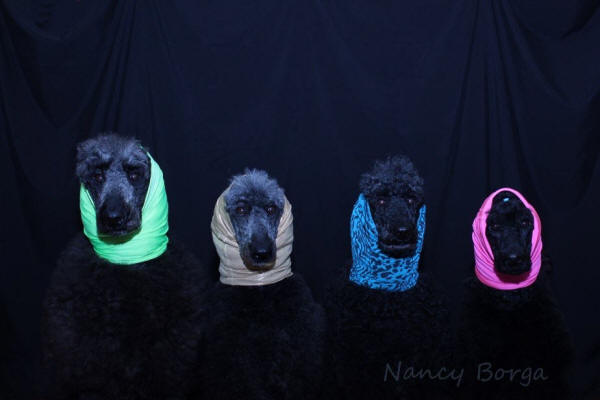 ---
Article about Michael and Kasha at Junior Nationals
by Debby Dubay in the Poodle Papers
The Official Quarterly Newsletter of the Poodle Club of America
Article starts on Page 31 Click to read!
---
AXL's Novice JWW Title
February 20, 2015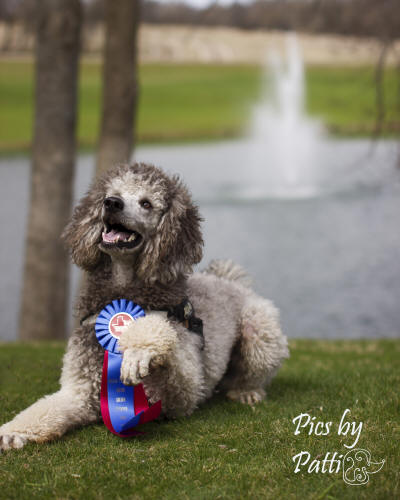 Michael and MACH4 Kasha finish in the 24" Top Five at
The Westminster Master Agility Championship 2015!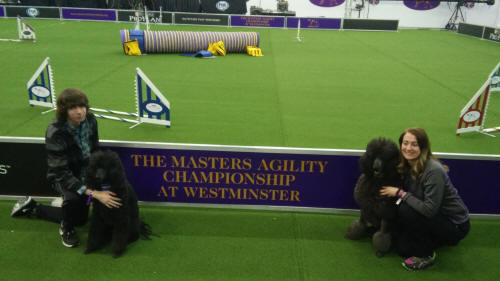 Jumpers with Weaves Video Click Here!
Standard Run Video Click Here!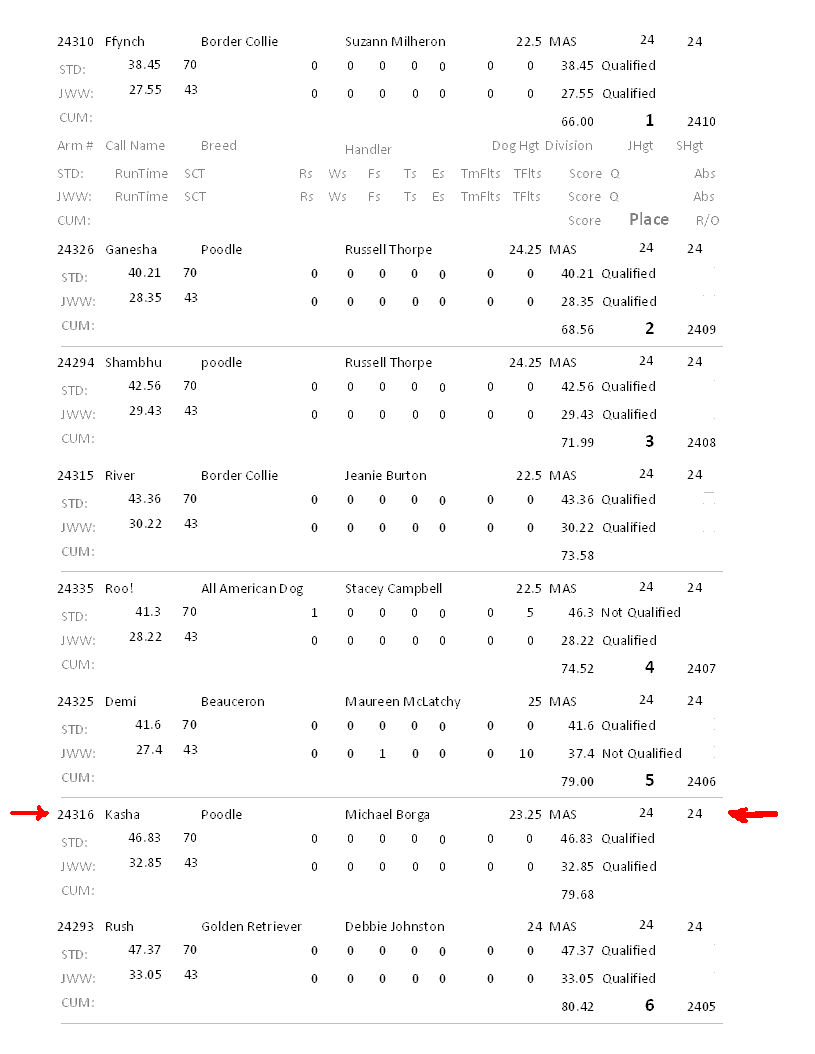 February 2015
New UKC Champion
Waypoint's Anutta All That Glitters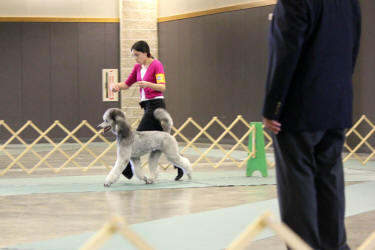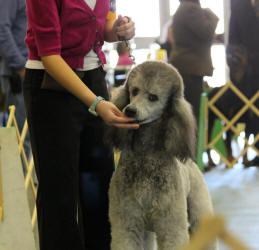 ---
Michael and MACH4 Kasha take
1st Place at Nationals!
AKC Junior Agility National 24" Division in Orlando, Florida
December 12, 2014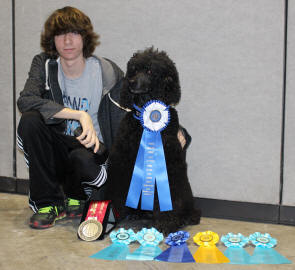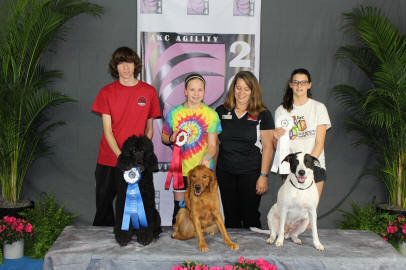 Jumpers with weaves 1st place run - video
Standard Course 3rd place run - video
MACH2 Kairos, Kasha, & Mitsy at the beach and More!